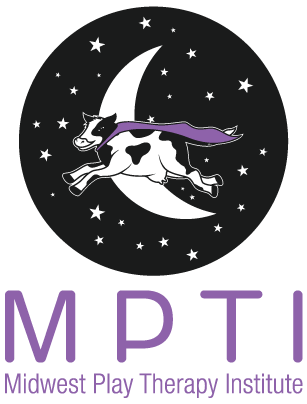 M P T I
Chicago, Illinois
For more information, contact:
Sophia Ansari, (708) 541-3365
SAnsari@MPTI-online.com
MPTI Loves to Play in Chicago!
​MPTI provides on-site play therapy trainings!  Experiential and educational offerings brought to your entire staff/organization. Call Sophia at 708-541-3365 or email her at sansari@mpti-online.com for more information.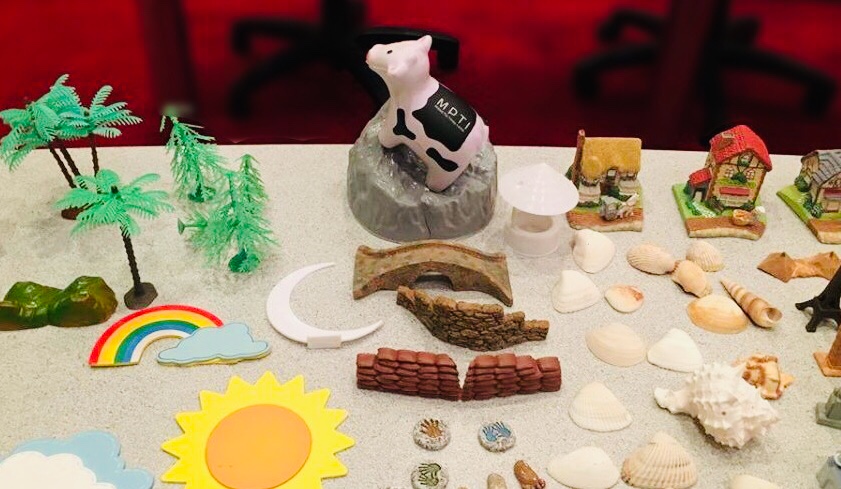 Sandtray Therapy and Other Play Therapy Techniques
Presented By: Sophia Ansari, LPCC
Date:
April 3, 2020
Location:
EVEN Hotel Ann Arbor
600 Briarwood Cir
Ann Arbor, MI 48108
Time:
9:00 AM-4:30 PM
Cost:
$150
6 CEs (APT contact hours)
Sandtray play therapy is a highly therapeutic and multidimensional form of therapy which can bring about deep introspection and facilitate change. In this workshop, you will learn about the basic theory and practice of sandtray play therapy and how to integrate it into your work with children, adolescents and adults. Through experiential learning, you will have the opportunity to build a sand tray and learn the skills to facilitate the sandtray play therapy process for others. Participants will leave with a deeper understanding and appreciation for the power of sandtray play therapy, as well as discover other play therapy techniques that can be incorporated into any setting, with any clientele.
Learning Objectives:
1. Demonstrate how to conduct and process a sandtray play therapy session for children and adults.
2. Apply sandtray play therapy into your sessions through non-directive and directive interventions.
3. Demonstrate professional and personal insight through the creation of your own sand tray experience.
4. Apply creative play therapy techniques to build rapport and foster self-awareness and change with any clientele.
5. Explain the biological benefits of play therapy.
6. Apply sandtray play therapy and other play therapy techniques in working with clients who have experienced trauma.
6 CEs (APT contact hours) will be awarded to those who attend the entire presentation and return an evaluation​.
The Midwest Play Therapy Institute (MPTI) is a continuing education branch of The Counseling Source. The Counseling Source is an Association for Play Therapy (APT) Approved Provider 15-422.
Any CE's approved by APT are available to graduate level mental health students & licensed mental health practitioners only.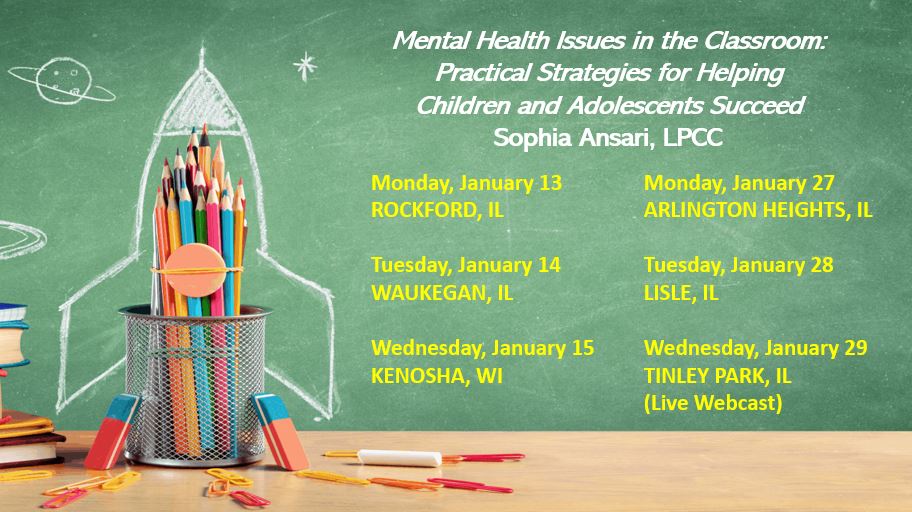 Superheroes and Pop Culture in Therapy for Children and Adolescents DVD
Presented by Sophia Ansari, LPCC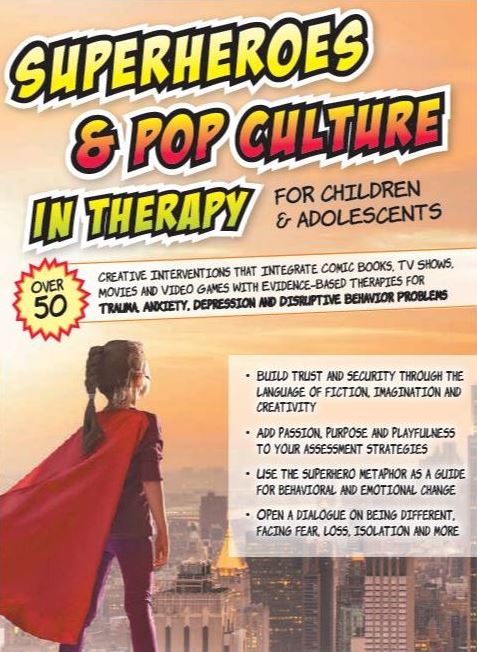 Imagine if kids and adolescents had superpowers to help them overcome their mental health issues. What would their superpowers be? How would you help them use these powers?
Perhaps the notion isn't as unbelievable as it seems. Like many children, our best-known superheroes are often impacted by abuse, divorce, loss, isolation, anger and their accompanying mental health challenges. And like many superheroes, kids who struggle with psychological issues can often harness incredible inner strength. Your clients' "powers" may already lay inside of them waiting to be discovered.
This recording will teach you to find your clients strengths, cultivate and enhance their inner resources, build on their best qualities, improve their resiliency, and help them change their worldview with a fun and engaging therapeutic approach centered around superhero mythology and popular culture!
Learn specific strategies to incorporate the superhero metaphor and the power of story-telling into evidence-based modalities of treatment including: play therapy, Cognitive Behavioral Therapy, Acceptance and Commitment Therapy, Behavior Therapy, Interpersonal Psychotherapy and Bibliotherapy. Hands on guidance will give you the tools you need to bring about self-awareness and change with kids facing trauma, anxiety, depression and disruptive behavior problems.
Benefits of Watching:
Build trust, security, and emotional vocabulary through the language of superheroes
Techniques to promote engagement in the therapeutic process
Assessment strategies that help kids identify their strengths and recognize the advocates in their lives
Interventions that offer clients a safe psychological distance from traumatic events
A framework that encourages young people to open-up about their problems
Creative tools for direct and indirect teaching​
To purchase this DVD or link to this recording visit:  PESI
School Safety Summit Play Therapy Workshops!

Earn up to 7 APT (non-contact hours) and NBCC credits from top experts in play therapy right in the comfort of your own home!*
Register at:  ThriveCart
For $137 you get an All Access Pass which will grant you lifetime access to these AMAZING presentations and the best part is… there's no traveling! You can earn up to 7 APT credits at your own pace, in the comfort of your living room and hear from legendary play therapists like Paris Goodyear-Brown and Dr. David Crenshaw! And Midwest Play Therapy Institute's very own Sophia Ansari gives a super passionate workshop on utilizing the VIA character strengths in play therapy using superheroes.
Other top mental health and play therapy experts provide workshops on:
Working with children with extreme rage that might be at risk for perpetrating gun violence
Using play therapy groups in schools to promote kindness
And interventions designed for communities dealing with mass grief.
This is a great deal…no travel, top experts, APT credits! Register now! Register at:  ThriveCart
As a BONUS mental health professionals will also receive 6 FREE presentations (these do not qualify for APT or NBCC credits) from top experts in the field like Howard Glasser, creator of the Nurtured Heart Approach. These workshops focus on bullying prevention and the unintended consequences of calming kids. They are designed as educational materials for concerned parents and teachers.
*The passing of a competency-based exam is required to obtain APT and NBCC credit.
Sophia Ansari, LPCC, is a Licensed Professional Clinical Counselor and is the coordinator for the Midwest Play Therapy Institute in Chicago, IL. She has worked with children, adolescents, adults, couples and families. She provides workshops on play therapy to mental health professionals and educates parents and teachers on the importance of play as it relates to development and learning in the school setting. She is a passionate research trainer who has bridged her knowledge of neuroscience and creative therapies to provide in-depth, highly experiential trainings at local, state and national events and conferences. Sophia co-hosts Hero Nation, a podcast on the Geek Therapy Network, which celebrates diversity in the media and explores how to use geek culture in therapy. She co-authored the chapter, "Flourishing After the Origin Story: Using Positive Psychology to Explore Well-being in Superheroes and Supervillains" in the book, Using Superheroes and Villains in Counseling and Play Therapy: A Guide for Mental Health Professionals (edited by Lawrence C. Rubin).
Sophia earned her Bachelor of Science degree in Biology from Wright State University and her Master of Arts in Mental Health Counseling from the University of Cincinnati.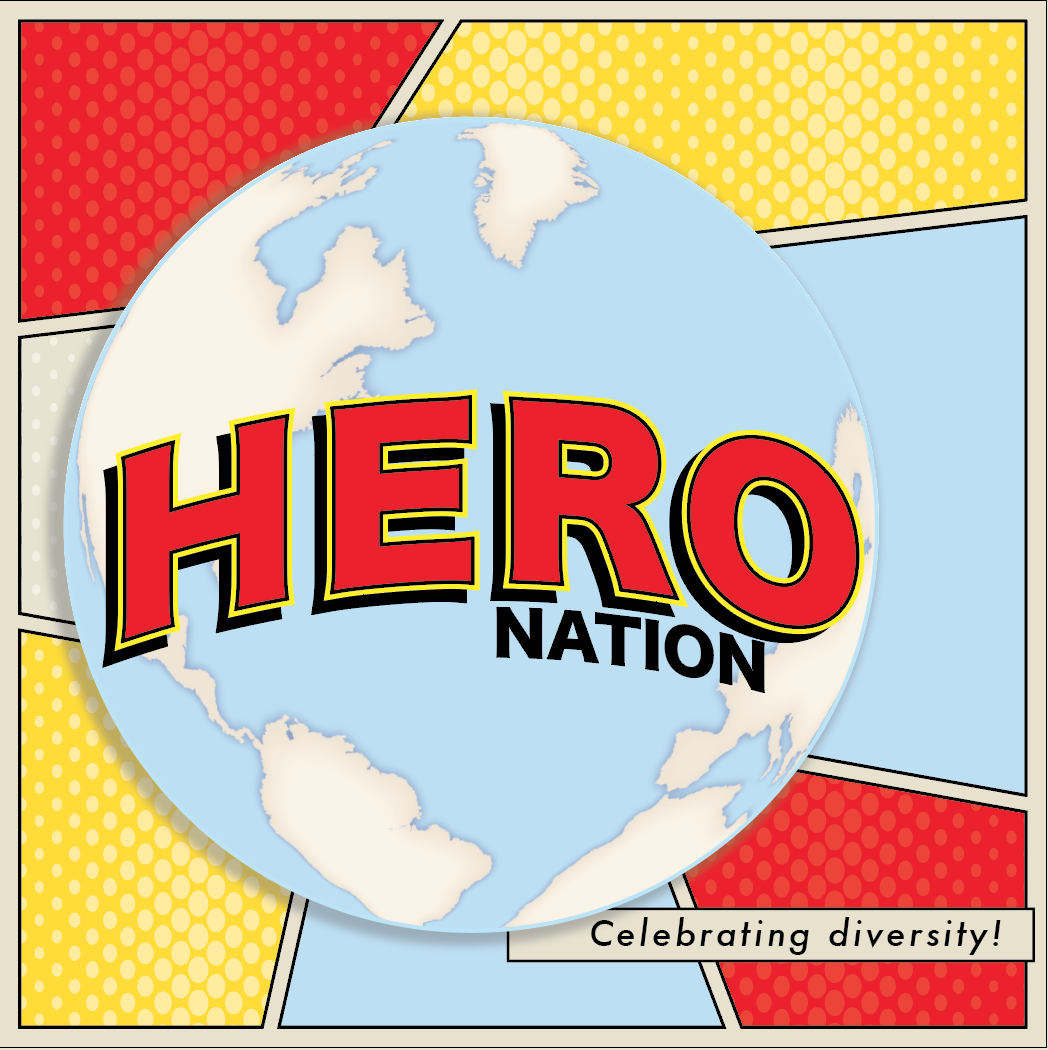 Check out Sophia's podcast Hero Nation, which celebrates diversity in the media and explores how to use geek culture in therapy.
Hosts: Sophia Ansari and Breck Warren
About Hero Nation:
Hero Nation was created to shed a light on underrepresented communities in comic books, television, movies, and other forms of media. We believe diversity in media matters because at the heart of geekdom is connection. What better way to connect than building an inclusive society where all voices are heard? Stories affect how we see other people and how we see ourselves. Accurate representation of marginalized groups, therefore, is key in helping to break down stereotypes, eradicating the "us vs. them" mentality, and emphasizing the interconnectedness between us all. Hero Nation will offer a platform to stories and characters you may already know or may never have heard of but should know. And since we love psychology we also throw in a little bit of how these stories can be used in a therapeutic context. Join us as we celebrate diversity in the superhero world!
Follow Midwest Play Therapy Institute on Facebook!
Follow Hero Nation on Facebook!