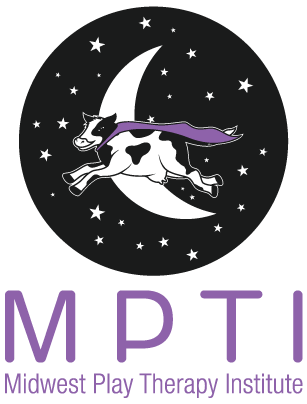 M P T I
Chicago, Illinois
For more information, contact:
Sophia Ansari, (708) 541-3365
SAnsari@MPTI-online.com
MPTI Loves to Play in Chicago!
​MPTI provides on-site play therapy trainings!  Experiential and educational offerings brought to your entire staff/organization. Call Sophia at 708-541-3365 or email her at sansari@mpti-online.com for more information.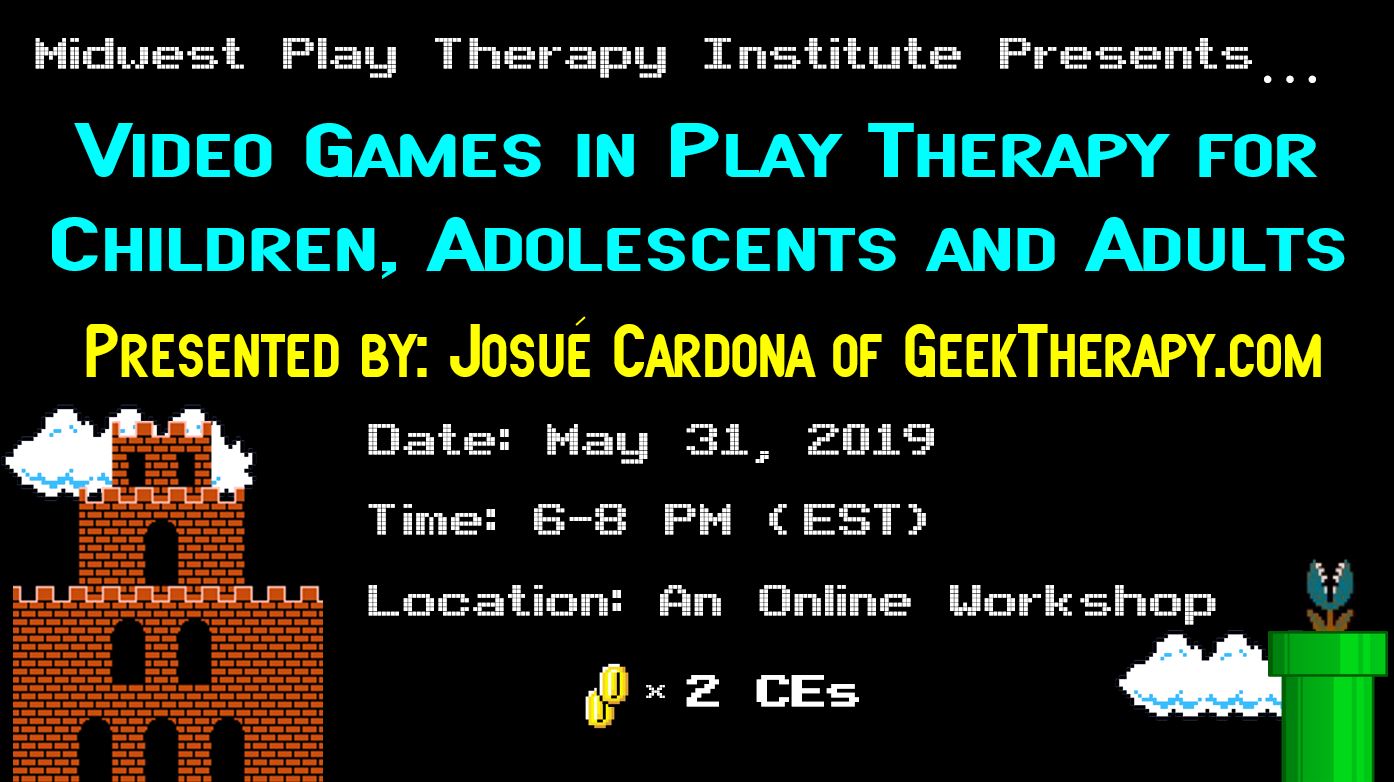 Midwest Play Therapy Institute is excited to announce a special webinar presented by Geek Therapy founder, Editor-in-Chief, author and podcast host Josué Cardona! Please join us for this 2 hr webinar on Video Games in Play Therapy for Children, Adolescents and Adults on May 31, 2019. This webinar will provide information on the clinical applications of video games in mental health treatment. Josué will discuss how to integrate geek culture, technology and mental health as a way to connect, educate and create positive change.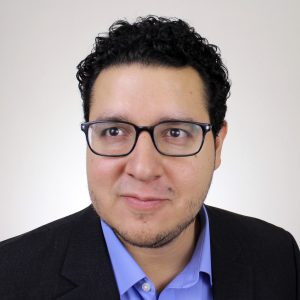 About the Presenter:
Josué Cardona is the founder of GeekTherapy.com where he shares information on how to use geeky interests to help others. Josué has a M.S. in Mental Health Counseling and trained at the Albert Ellis Institute in NYC. You can learn more about the Geek Therapy Network at http://www.geektherapy.com/
Video Games in Play Therapy for Children, Adolescents and Adults
Presented by: Josué Cardona
Date: May 31, 2019
Time: 6-8 PM (EST)
Location: An Online Workshop
Cost: $49
Program Description:
Video gaming is a favorite pastime among the world population. The creative clinician can use this dynamic and engaging medium to connect with clients while also addressing treatment goals. Evidence based therapies such as play therapy and cognitive behavioral therapy (CBT) can be coupled with the use of video games. Research has shown that video games in play therapy can be used as an effective and therapeutic tool in addressing post-traumatic stress disorder (PTSD), traumatic brain injury (TBI), reduce symptoms of depression and anxiety and improve self-awareness, social skills and behaviors. This online workshop will discuss the research and integration of video games in treatment and will provide participants with a list of recommended video games and resources to implement video games in practice.
Learning Objectives:
Describe the research and effectiveness of video games in play therapy in the treatment of children, adolescents and adults.
Discuss how video games in play therapy can assist in reduction of symptoms such as anxiety, depression and promote well-being.
Apply creative interventions of play therapy with video games to promote social skills, communication skills, attunement and connection in individual, group and family sessions.
2 CEs (APT contact hours) will be awarded to those who attend the entire presentation and return an evaluation​.
The Midwest Play Therapy Institute (MPTI) is a continuing education branch of The Counseling Source. The Counseling Source is an Association for Play Therapy (APT) Approved Provider 15-422.
Please note that the Association for Play Therapy (APT) alone holds the right to accept or deny any continuing education training at its discretion. Any CE's approved by APT are available to graduate level mental health students & licensed mental health practitioners only.
It is the responsibility of each professional to check with their state or national licensing board to obtain continuing education credit for this seminar. Most state and national licensing boards will approve continuing education courses which cover clinical topics, practice management skills, legal and ethical responsibilities and stress management. It is your responsibility as the license/certificate holder to be aware of and abide by the continuing education rules and guidelines set forth by your licensing board.
Superheroes and Pop Culture in Therapy for Children and Adolescents DVD
Presented by Sophia Ansari, LPCC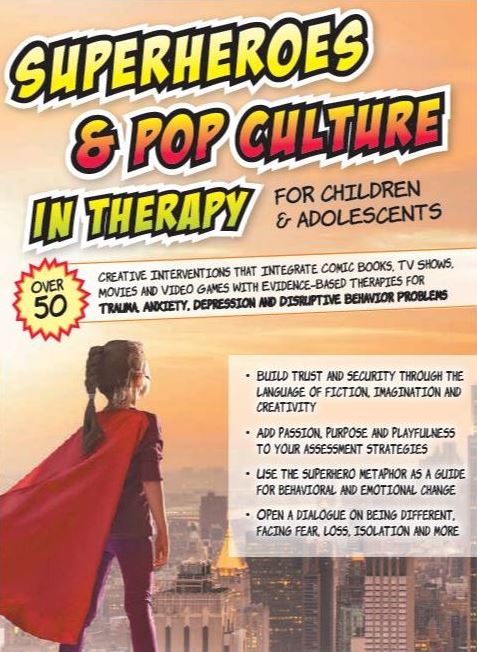 Imagine if kids and adolescents had superpowers to help them overcome their mental health issues. What would their superpowers be? How would you help them use these powers?
Perhaps the notion isn't as unbelievable as it seems. Like many children, our best-known superheroes are often impacted by abuse, divorce, loss, isolation, anger and their accompanying mental health challenges. And like many superheroes, kids who struggle with psychological issues can often harness incredible inner strength. Your clients' "powers" may already lay inside of them waiting to be discovered.
This recording will teach you to find your clients strengths, cultivate and enhance their inner resources, build on their best qualities, improve their resiliency, and help them change their worldview with a fun and engaging therapeutic approach centered around superhero mythology and popular culture!
Learn specific strategies to incorporate the superhero metaphor and the power of story-telling into evidence-based modalities of treatment including: play therapy, Cognitive Behavioral Therapy, Acceptance and Commitment Therapy, Behavior Therapy, Interpersonal Psychotherapy and Bibliotherapy. Hands on guidance will give you the tools you need to bring about self-awareness and change with kids facing trauma, anxiety, depression and disruptive behavior problems.
Benefits of Watching:
Build trust, security, and emotional vocabulary through the language of superheroes
Techniques to promote engagement in the therapeutic process
Assessment strategies that help kids identify their strengths and recognize the advocates in their lives
Interventions that offer clients a safe psychological distance from traumatic events
A framework that encourages young people to open-up about their problems
Creative tools for direct and indirect teaching​
To purchase this DVD or link to this recording visit:  PESI
School Safety Summit Play Therapy Workshops!

Earn up to 7 APT (non-contact hours) and NBCC credits from top experts in play therapy right in the comfort of your own home!*
Register at:  ThriveCart
For $137 you get an All Access Pass which will grant you lifetime access to these AMAZING presentations and the best part is… there's no traveling! You can earn up to 7 APT credits at your own pace, in the comfort of your living room and hear from legendary play therapists like Paris Goodyear-Brown and Dr. David Crenshaw! And Midwest Play Therapy Institute's very own Sophia Ansari gives a super passionate workshop on utilizing the VIA character strengths in play therapy using superheroes.
Other top mental health and play therapy experts provide workshops on:
Working with children with extreme rage that might be at risk for perpetrating gun violence
Using play therapy groups in schools to promote kindness
And interventions designed for communities dealing with mass grief.
This is a great deal…no travel, top experts, APT credits! Register now! Register at:  ThriveCart
As a BONUS mental health professionals will also receive 6 FREE presentations (these do not qualify for APT or NBCC credits) from top experts in the field like Howard Glasser, creator of the Nurtured Heart Approach. These workshops focus on bullying prevention and the unintended consequences of calming kids. They are designed as educational materials for concerned parents and teachers.
*The passing of a competency-based exam is required to obtain APT and NBCC credit.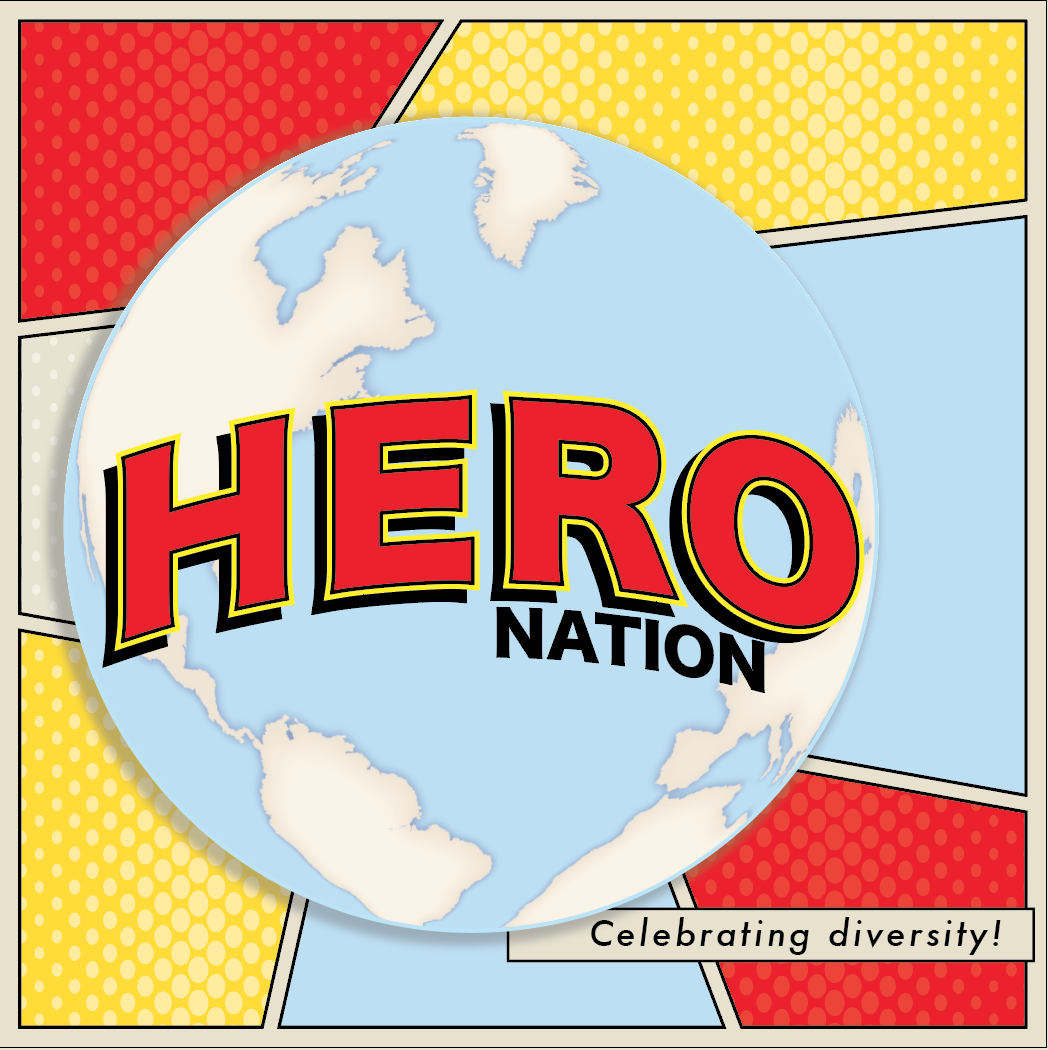 Check out Sophia's podcast Hero Nation, which celebrates diversity in the media and explores how to use geek culture in therapy.
Hosts: Sophia Ansari and Breck Warren
About Hero Nation:
Hero Nation was created to shed a light on underrepresented communities in comic books, television, movies, and other forms of media. We believe diversity in media matters because at the heart of geekdom is connection. What better way to connect than building an inclusive society where all voices are heard? Stories affect how we see other people and how we see ourselves. Accurate representation of marginalized groups, therefore, is key in helping to break down stereotypes, eradicating the "us vs. them" mentality, and emphasizing the interconnectedness between us all. Hero Nation will offer a platform to stories and characters you may already know or may never have heard of but should know. And since we love psychology we also throw in a little bit of how these stories can be used in a therapeutic context. Join us as we celebrate diversity in the superhero world!
Follow Midwest Play Therapy Institute on Facebook!
Follow Hero Nation on Facebook!